Meet the Ophthalmologist
Meet Gregory J. Pamel, M.D. – NYC Ophthalmologist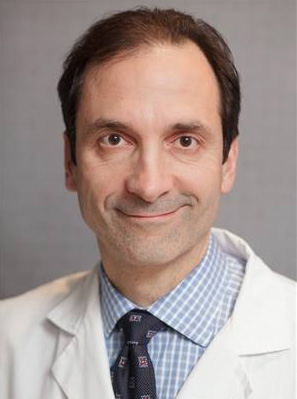 Gregory J. Pamel, M.D. is a board certified ophthalmologist with fellowship training in cornea and external diseases and refractive surgery with over 20 years experience. He has performed over 20,000 LASIK, PRK, corneal transplants and cataract and lens implant surgery procedures. He attended the University of Michigan Medical School and did his postgraduate training in ophthalmology at the University of California at San Diego-Shiley Eye Institute and corneal fellowship at the University of Connecticut Medical Center. He spent three years in a premier corneal practice in the Northeast before moving to New York City.

He is a recipient of the American Academy of Ophthalmology Lifetime Education Award and the American Academy of Ophthalmology Achievement Award for his role in educating other ophthalmologists in the field of corneal and refractive surgery. He has given courses and lecturers in 12 different countries including the United States. The editors and publishers of Premier Surgeon Magazine selected Dr. Pamel as one of 250 leading innovators in the U.S. of cataract and lens implant surgery. He is also a founding member of the American College of Ophthalmic Surgeons and the International Ocular Surface Society. He has been chosen by the New York Times Magazine for their Superdoctors Issue for the years 2009-2016 which represents the top 5% of specialists in New York chosen by peer recognition and professional achievement.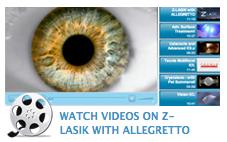 Dr. Pamel has been at the forefront of clinical research and has been principle investigator in 7 major clinical trials in the areas of phakic lens implant surgery for extreme nearsightedness, iris implant surgery for patients who have suffered traumatic or congenital iris loss, corneal collagen crosslinking for keratoconus, the study of dry eye and anti-inflammation after cataract surgery and astigmatism-correcting lens implants used in cataract surgery. He serves as a clinical assistant professor of ophthalmology at New York University School of Medicine and as an attending surgeon at Northwell Manhattan Eye, Ear and Throat Hospital. He is also medical director of the Manhattan Surgery Center-an outpatient multispecialty surgery center affiliated with Mt. Sinai Hospital.
He is a member or fellow of the following professional societies and organizations:
Fellow, American Academy of Ophthalmology
American Society of Cataract and Refractive Surgery
Founding Member, American College of Ophthalmic Surgeons
European Society of Cataract and Refractive Surgery
International Society of Refractive Surgery
The Cornea Society
European Cornea Society
Founding Member, International Ocular Surface Society
New York State Ophthalmologic Society
Meet John D. Gelles, OD, FIAO, FCLSA – Clinical Director Dry Eye and Ocular Surface Center, Clinical Director Specialty Contact Lenses
Dr. Gelles' passion is to aid individuals affected by complex corneal and ocular surface diseases (such as keratoconus and severe dry eye) though the utilization of advanced contact lenses, treatments, and therapies and to apply his skills, enthusiasm, and exceptional bedside manner to provide outstanding care to improve your quality of life.
"My goal is to provide an unmatched level of care to ensure the best possible outcomes and ongoing care for individuals with complex corneal and ocular surface conditions. I believe that MD and OD collaborative care offers the most comprehensive, innovative, and clinically proven treatments for the management of keratoconus, corneal disease and irregularities, as well as ocular surface disease. Utilizing the most advanced equipment and latest treatments available will ensure the best outcomes are not only achieved but also maintained."
Dr. Gelles is a graduate of the Pennsylvania College of Optometry and has a strong background in contact lens, ocular disease, and primary care. Through his education and experience he has become uniquely skilled in the areas of irregular corneas and corneal disease (specifically keratoconus and ectasia), dry eye and ocular surface disease, surgical co-management, therapeutic and visually rehabilitative contact lenses, and specialty contact lenses. He works extensively with all varieties of contact lenses and in particular scleral and prosthetic lenses as part of the comprehensive management and co-management of keratoconus, severe dry eye and ocular surface disease, and irregular and post-surgical corneal conditions.
Dr. Gelles utilizes the most advanced contact lenses that technology can offer, some of which are so advanced only 20 practitioners are trained to fit them worldwide and are only available at the top institutes in the country, others he personally designs through specialized computer aided design programs. This allows him to create lenses unique to you and your needs. He is the only EyePrintPRO™ provider in New York City and all of New York State.
Additionally he is a clinical investigator for various studies and clinical trials and consults with multiple different technology and ophthalmic companies on various products and treatments. His expertise in contact lenses has allowed him to achieve and continue achieving fellowship status with various academies and societies and he teaches and consults for other doctors, residents, and students on how to successfully fit and manage complex contact lens cases. He continues to attend lectures and seminars to further his knowledge and use the best advances in technology to better care for your needs.
Dr. Gelles is a member of multiple academies, societies and associations including:
The Scleral Lens Education Society
The Contact Lens Association of Ophthalmolog
The Contact Lens Society of America, Fellow
The British Contact Lens Association
The International Keratoconus Academy
The National Keratoconus Foundation
The Optometric Cornea, Cataract, and Refractive Society
The Tear Film & Ocular Surface Society
The Ocular Surface Society of Optometry
The Sjögren's Syndrome Foundation
The Intrepid Eye Society
The Neuro-Optometric Rehabilitation Association
The College of Optometrists in Vision Development
The International Academy of Orthokeratology, Fellow
The American Academy of Orthokeratology and Myopia Control, Fellow
The American Academy of Optometry, Section: Cornea, Contact Lenses, and Refractive Technologies
The American Optometric Association, Section: Cornea and Contact Lens
The New York State Optometric Association
The Optometric Society of the City of New York
The New York Academy of Optometry
Please call our office at (212) 355-2215, or toll free at (888) 657-2010, to schedule an appointment with a highly trained doctor. Contact our office today.